I found a shop today that just made me squeel with delight.. really, I did!  There are lots of felt makers on Etsy.com that are pretty talented. But this one has found a level of expertise that is just stunning.  I love them all.. it's hard to find a favorite out of their 2 sites.  Each one has a different style that grabs hold of you and makes you want to collect them all.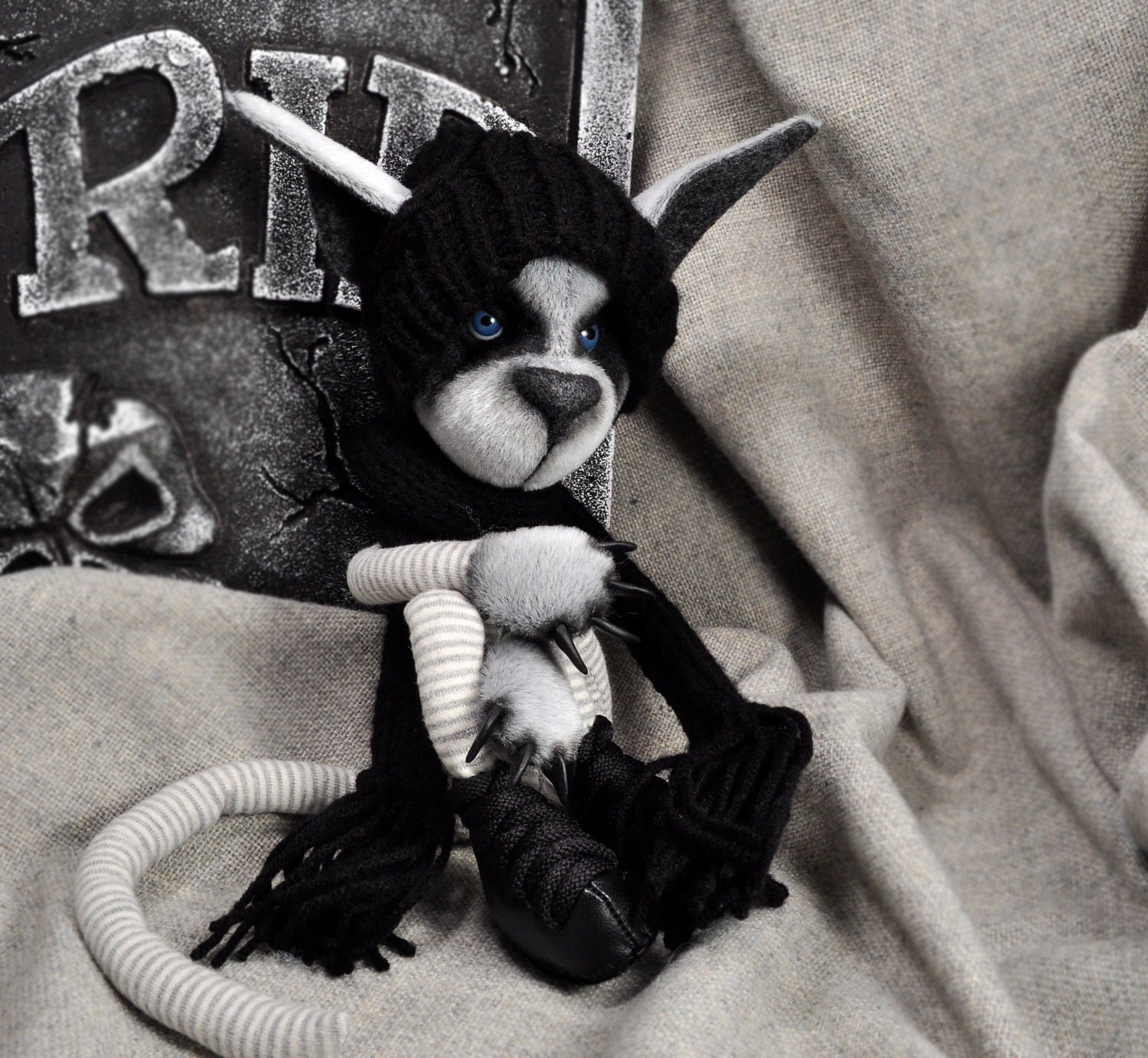 Veronika Lozovaya's Dark Alley shop is filled with fun dark critters.  You just can't find these guys in the  average shops. They have such character and are very unique. I loved everything in her shop. These aren't just for Halloween. Her shop is for anyone who loves the darker side.
There are plenty of Goth artists out there, but few have this sort of richness to them.
Veronika's other shop is the one that made me fall in love with her craft.  I have become a true fan. Arcticfoxie on Etsy.com will make you look twice to understand what you are seeing. These hand knitted animals she makes are grippingly beautiful and fabulous.
Each of her critters are made with either Mohair or Angora, which I can only imagine would make you want to run your hands over them and enjoy their realness.
So, if you would like to give someone a gift that is both a work of art and just plain cute, check out these shops on Etsy.com.
~ Crysta ~